PRINCE LOVESEXY SYMPOSIUM
Hosted by De Angela L. Duff, the Lovesexy Symposium celebrated the 30th anniversary of the Prince's 10th album (released in May 1988), held at New York University.
PRINCE'S ALTER EGO 'CAMILLE' & UNRELEASED MUSIC — Fuse TV
Watch as Tasha Digital breaks down Prince's pseudonym and his 1986 Camille LP, and expresses her curiosity on which tracks will be released.
THE PRINCE EFFECT: THE PURPLE ONE DESCRIBED IN JUST ONE WORD — FUSE TV
In honor of the one-year anniversary of Prince's untimely death, Fuse is celebrating the Purple One with The Prince Effect, where experts remember the Minneapolis native's long-lasting legacy and impact.
"Analog Lady Visits Tasha's Music City in San Diego" — analoglady.com
While she digs for classic vinyl records, Tasha interviews store owner Mike Millsap and discusses some prominent hip-hop samples used by Pete Rock, Q-Tip, and Ski Beatz.
"Analog Lady Visits Harmony Records in the Bronx" — AnalogLady.com
Tasha Digital - also known as Analog Lady - visits Harmony Records in the Parkchester section of the Bronx. While she digs for classic vinyl records, Tasha interviews store owner Glenn Velger and discusses Minnie Riperton, Hip-Hop samples and break beats, music biographies and more.
Vinyl Talk! Ep 8 Analog Lady also known as Tasha Digital
A crate digging date that turned into an adventure day, Aura Dynamo recaps the moments with her 'Sister in Vinyl' 'Analog Lady' aka Tasha Digital and vibe to the soulful beauty of Minnie Riperton.
Thursday Throwbacks 6: Analog Lady Discusses Andre 3000 'The Love Below'
Music nerdiness on another level. Everything from Andre 3000 to Timmy Thomas. Tasha met with Jesse Fairfax at a cafe on the same block 'Claudine' (1974) was filmed.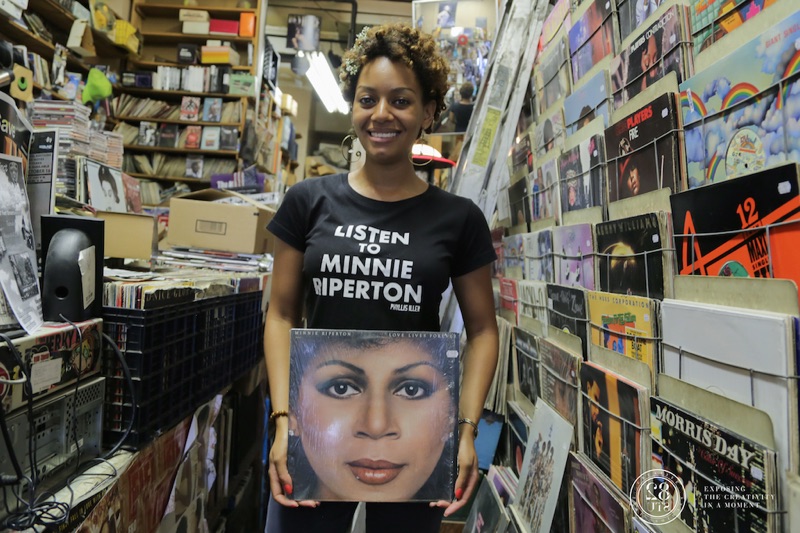 "ANALOG STATE OF MIND: Reflections from an Analog Lady" — Analogdope.com
Old soul records on vinyl gave my grandma the solace she needed on her journey to New York, leaving her beloved hometown of New Orleans behind.
Started blogging in Summer 2010...
From Gil Scott-Heron's last show at the Blue Note in New York City to pretty much every arts and culture event I've experienced in the last 7 years.